Road Trippin' Washington & Oregon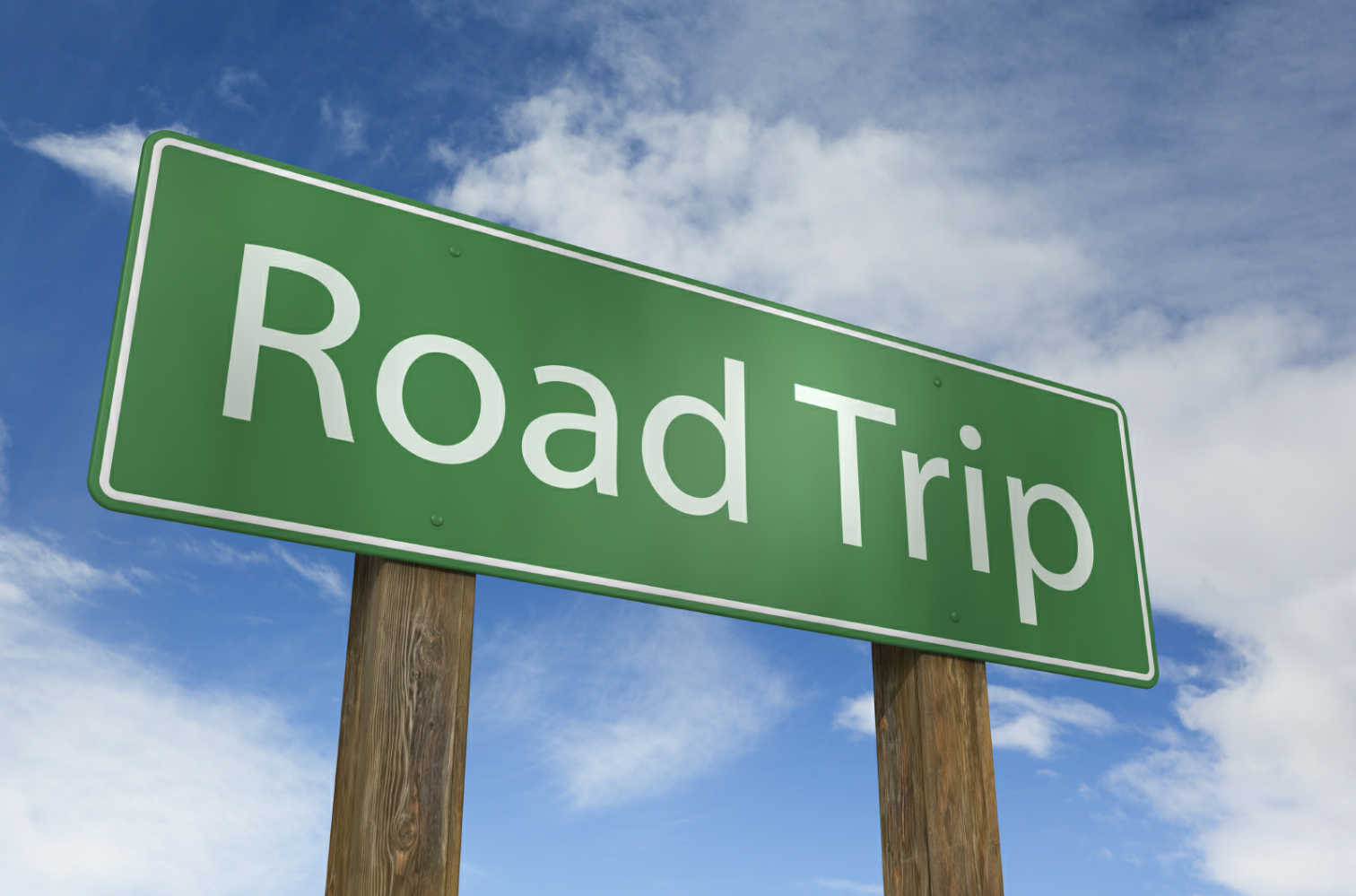 We arrived in Seattle after an early start in Fairbanks. Pick up hire car and head to Ocean Shores in Washington. Headed out to find dinner and ate at a local Chinese restaurant. Walking back to our hotel, J stops and tells me he saw a deer. I've learnt not to disbelieve these statements after the 'North Avoca Easter deer embarrassment' that Travel Buddy Bec and I faced several years ago. So now when J says he saw deer I just ask "Where?" And there they were, trotting through town in the twilight. Not shy, quite happy to pose for photos.

The next day saw us head south along the Oregon coastline to Lincoln City.
Things we spotted along the way that appealed to us (or our weird sense of humour 😉 )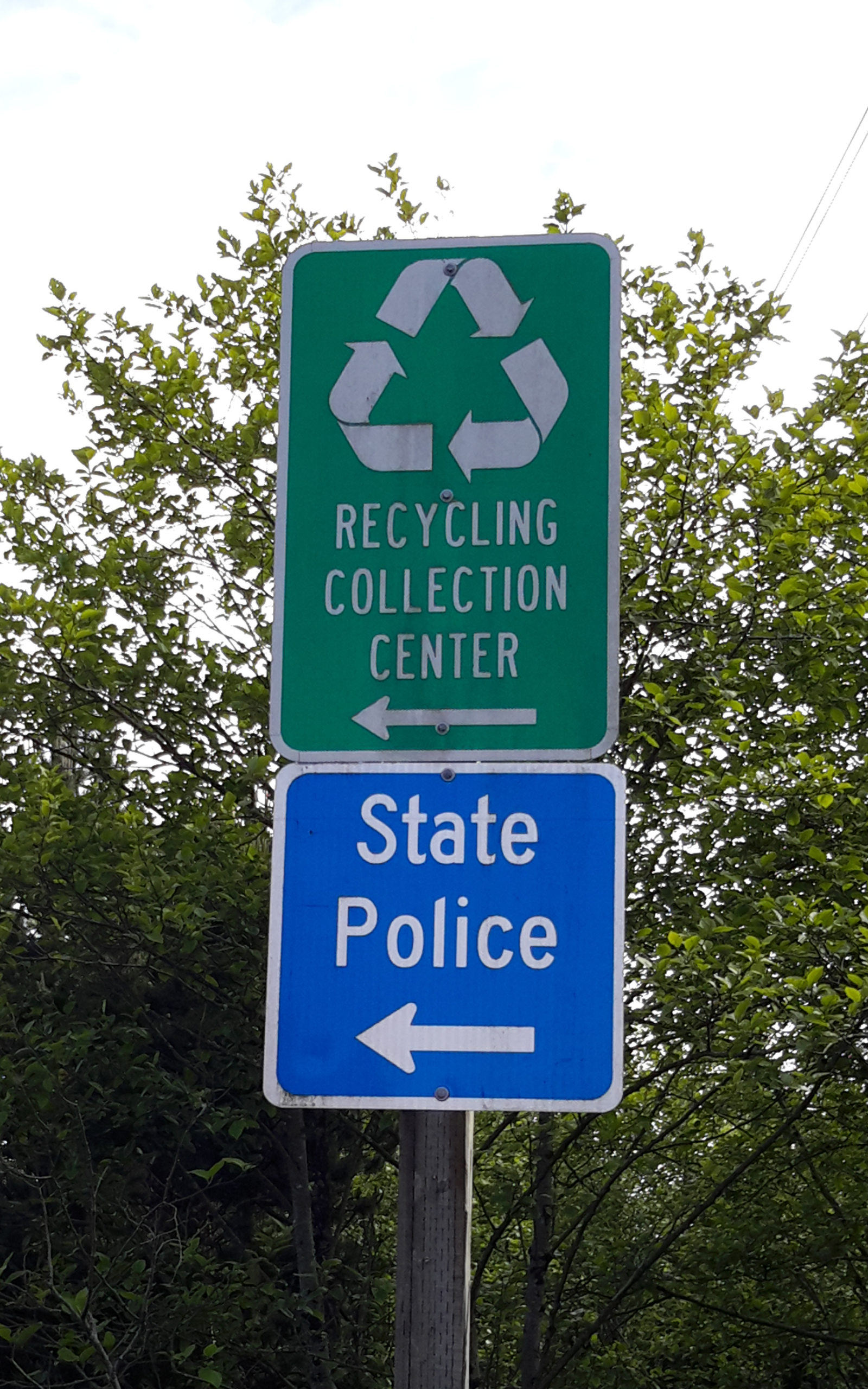 Too close for my liking. See the landslide at the very top of the photo? That's the road running along there!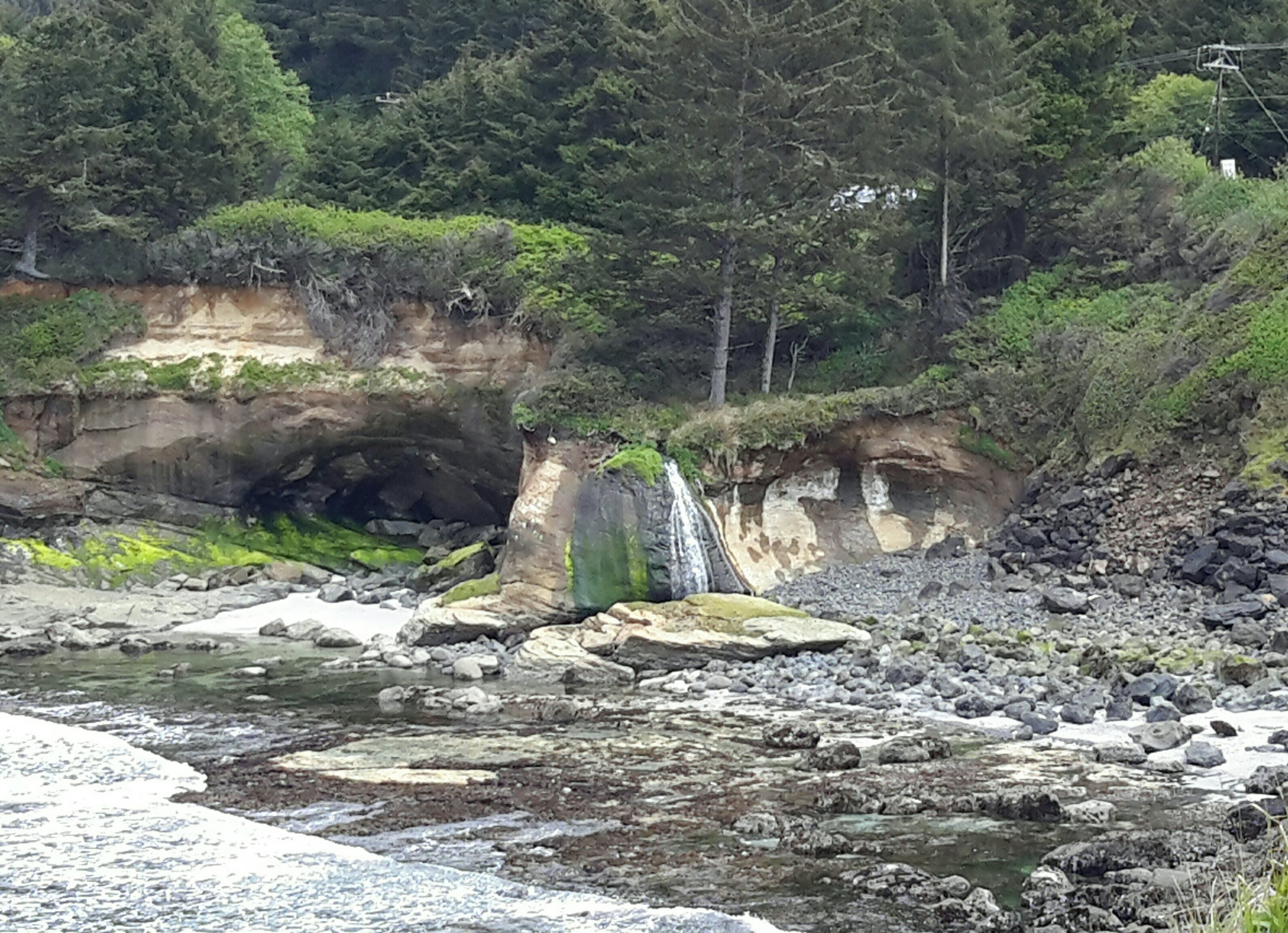 More beautiful scenery.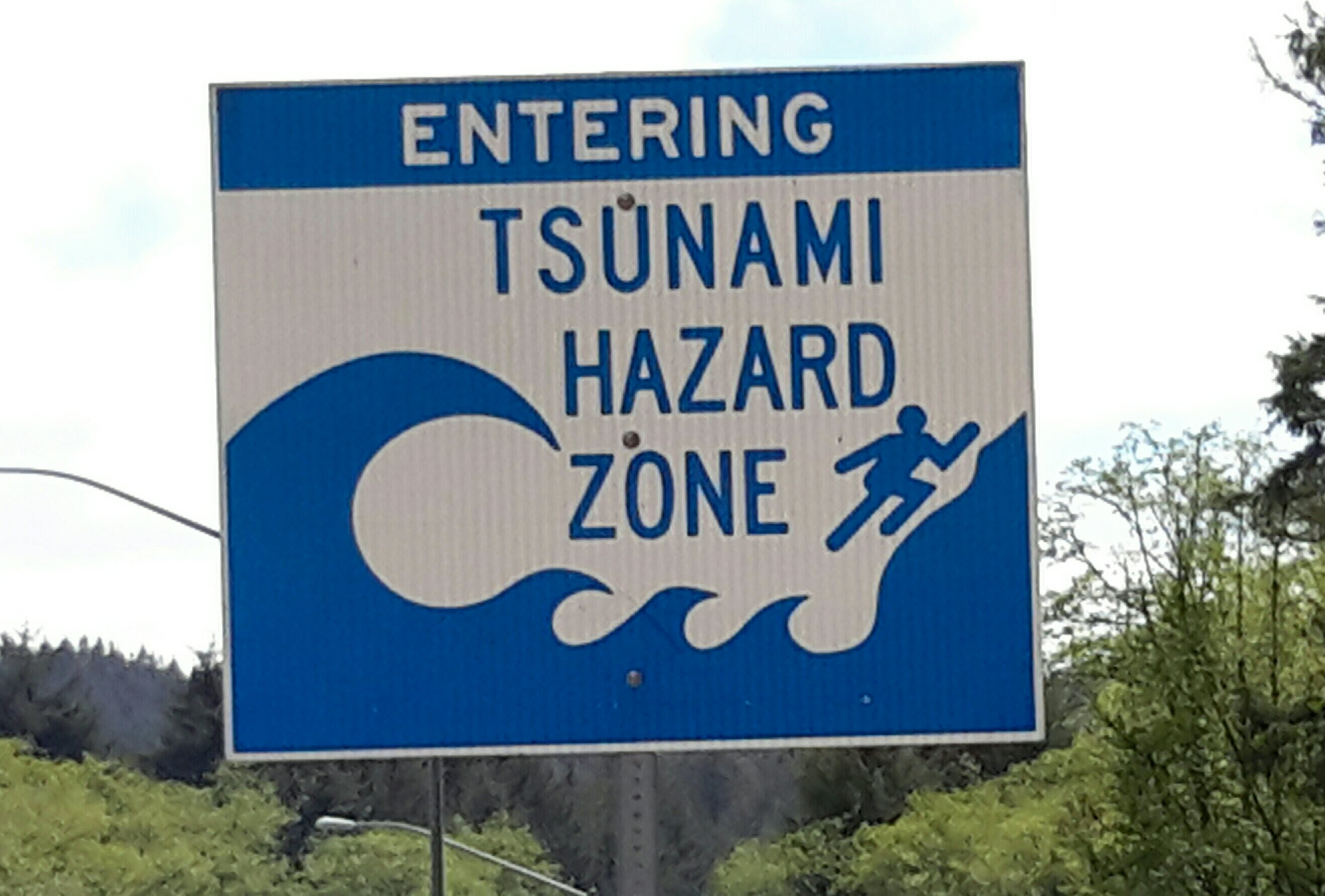 We like to live dangerously. If it's not avalanche warnings in Canada, it's tsunami warnings on the Pacific rim!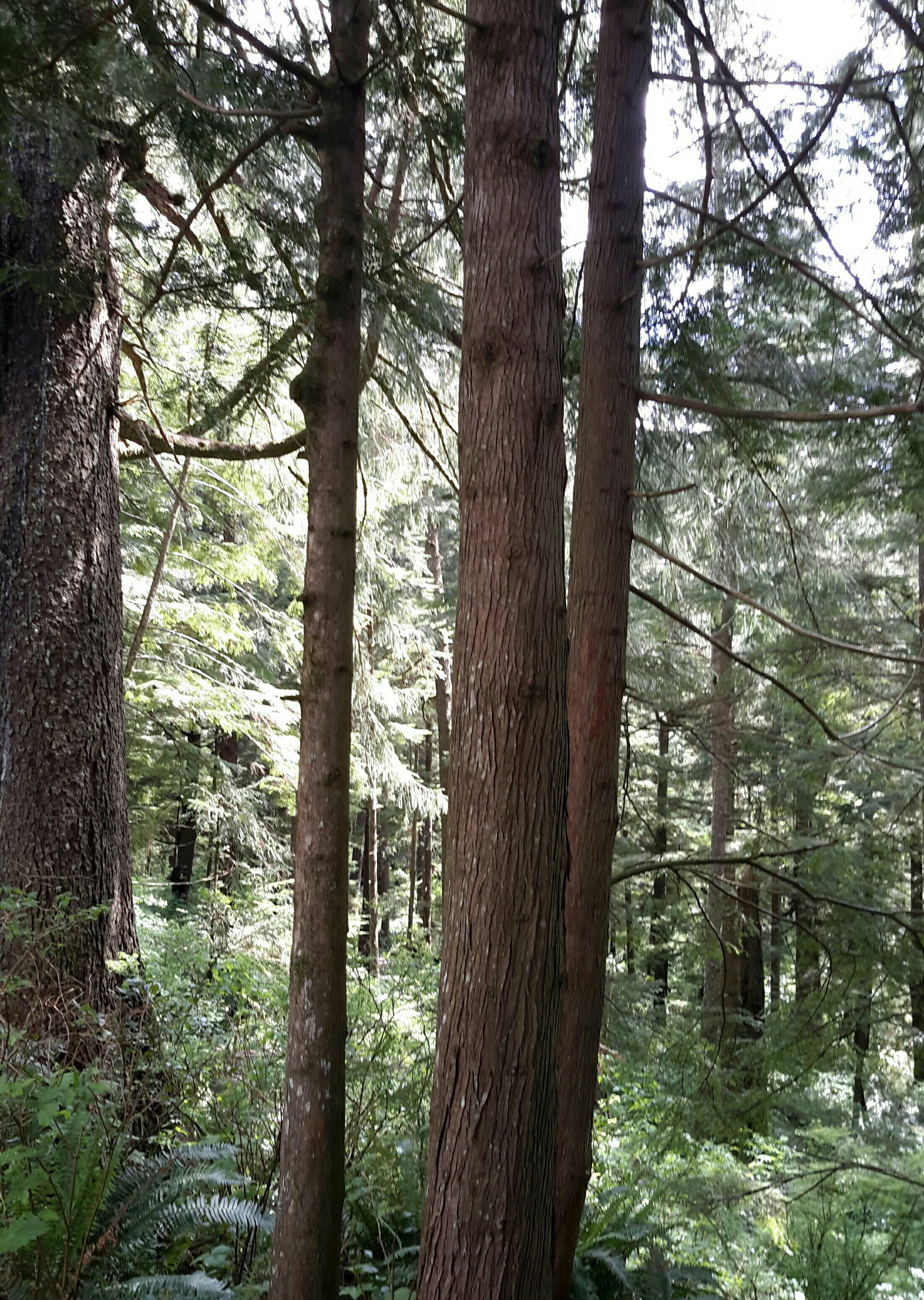 Beautiful forests.
Awesome coastlines.
It's spring!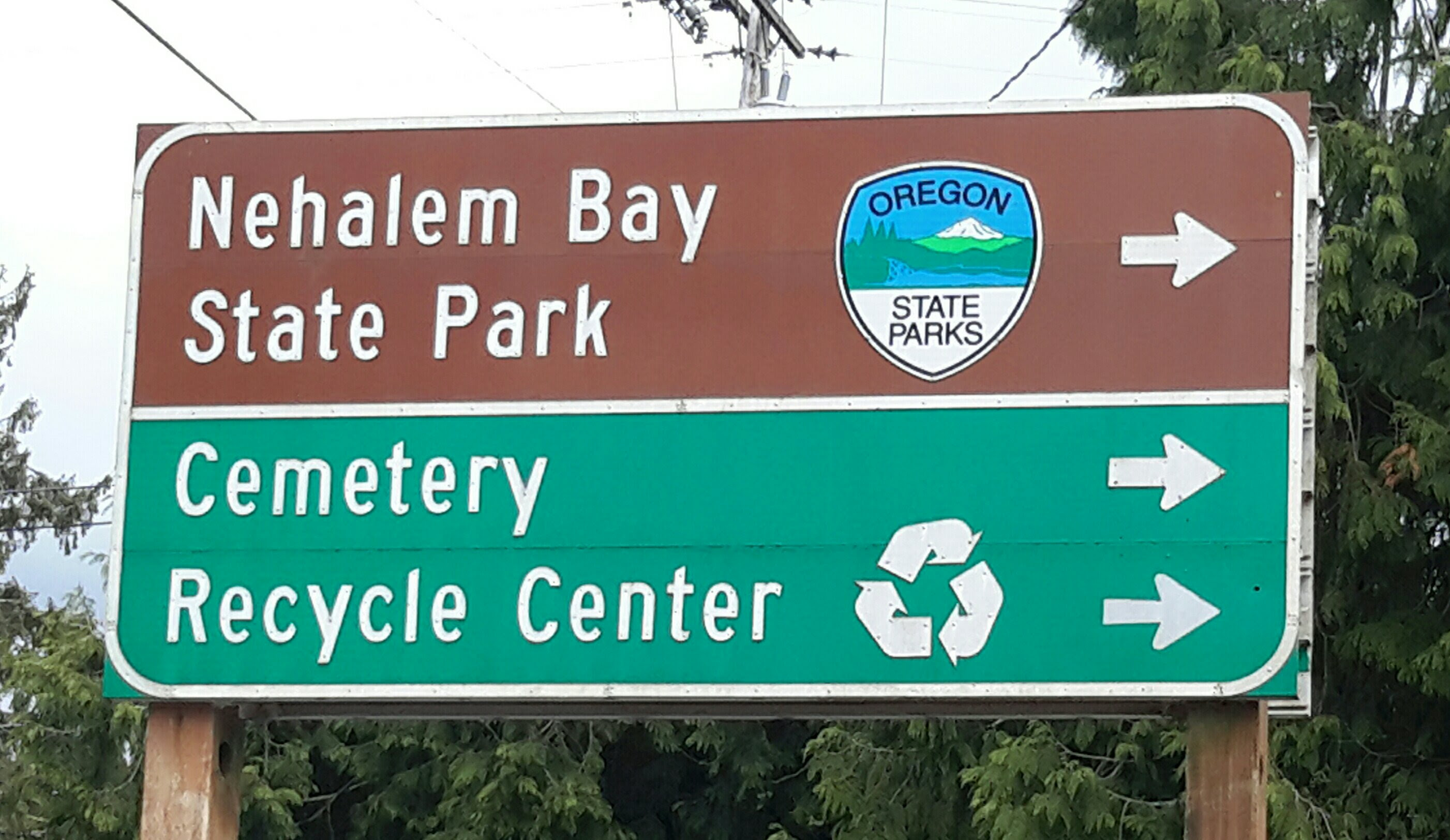 No wastage in Oregon. Have you seen the movie 'Soylent Green'? 😯
While at Lincoln City, looking for entertainment, we went to the casino. J joined up and recieved $5 credit on his membership card. We spent some time on the slot machines and won big! (Any win in US $ is a big win) Total $8.40 Added to the seniors discount at buffet and we were $10 ahead! The young girl was so excited to meet Australians she gave us both the discount, despite me actually being too young 😉
Thursday was more exploration of the awesome Oregon Coast before heading to Sheridan to catch up with a kiting acquaintance we hadn't seen for 16 years! Marzlie, her daughters and grand daughter, welcomed us like family, sharing a meal, giving us a room for the night and the use of their washing machine and dryer. (Always a bonus when you're on the road!) J repaid them with an excellent chocolate fondue with strawberries, banana and huge fluffy marshmallows.
Friday we said goodbye and headed back to Seattle through beautiful inland scenery. Stopped at a REI store (camping, travel, outdoor adventure specialist) where J imparted his impressive knowledge of PACSAFE travel bags and different water filtering systems to a couple who are planning a 12 month world trip with two children. They were pleased to receive his wisdom and appreciated his advice.
Our weekend started with a road trip to Leavenworth, a Bavarian village a few hours drive from Seattle. Continuing with our theme of catching up with family and friends on this adventure, we picked up Helena on the way (she is the lovely lady who looked after some of our belongings while we were on the cruise). Beautiful mountainous scenery, lovely warm weather and a few odd sights along the way were all the ingredients required for an excellent road trip.
Little coffee vans like this are common sights in parking areas. In this one the women wore skimpy outfits to entice more customers. Helena told us of one where the servers were naked! We didn't go there.
J pointing out something, possibly the mountain. Kidding, he's just posing, but it did make a few people stop and look in that direction.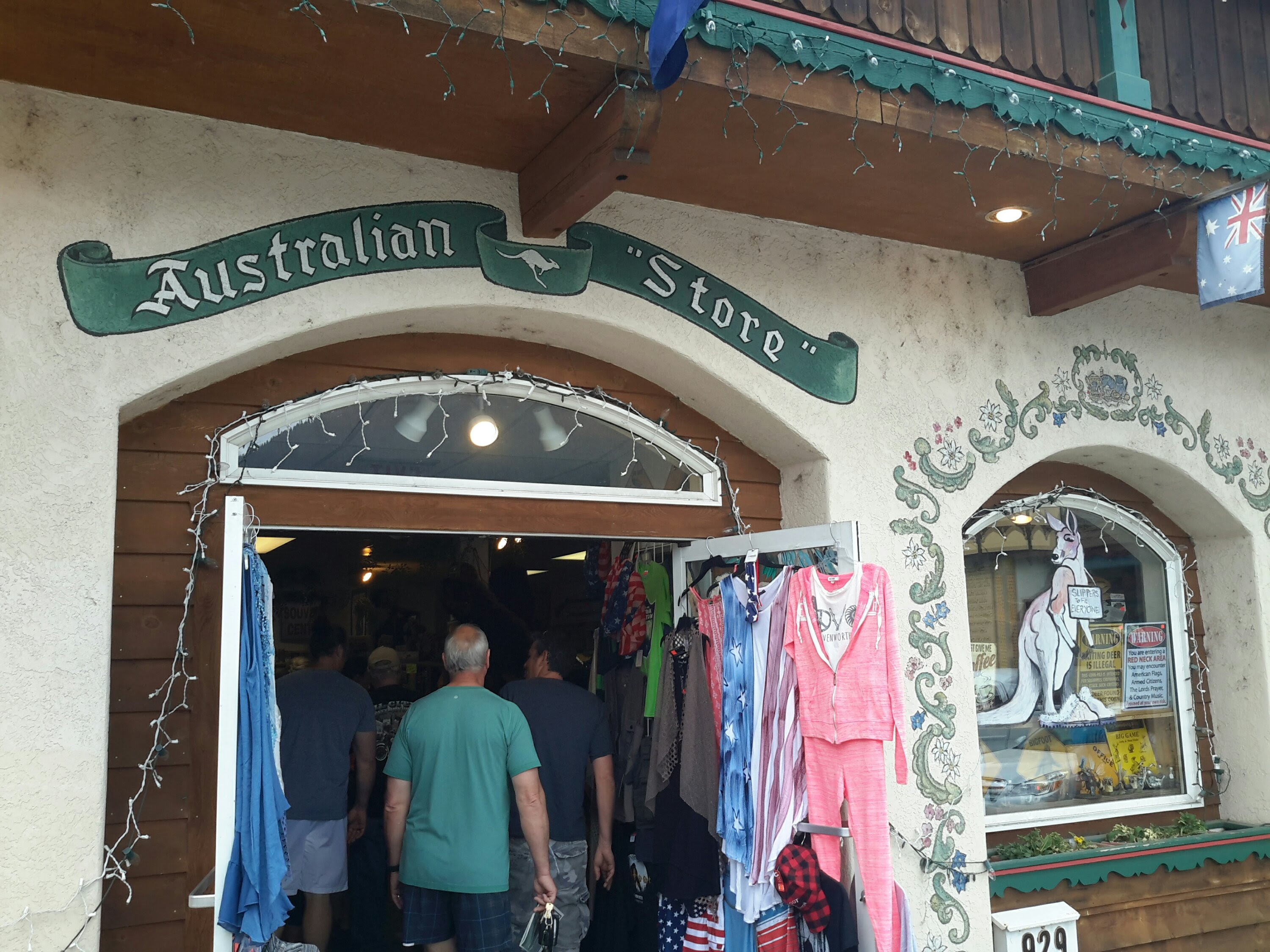 I can't explain why there is an Australian shop in a Bavarian themed town. No, its merchandise wasn't particularly Aussie, but they were playing a Slim Dusty CD. Go figure…..
J and the lovely Helena enjoying a raspberry wheat beer in Leavenworth. It was a glorious day.
While in Leavenworth we enjoyed a raspberry wheat beer before wandering downtown, checking out all the shops along the way. Met a goat, watched some minigolf then headed to the Bavarian restaurant for lunch (sausage, meatloaf, schnitzel and sauerkraut) plus another wheat beer. Feeling fully sated we headed home via a Fred Meyer supermarket and a Lego consignment store.

The next day was a rest day, with no set agenda, so we spent a day in Seattle being tourists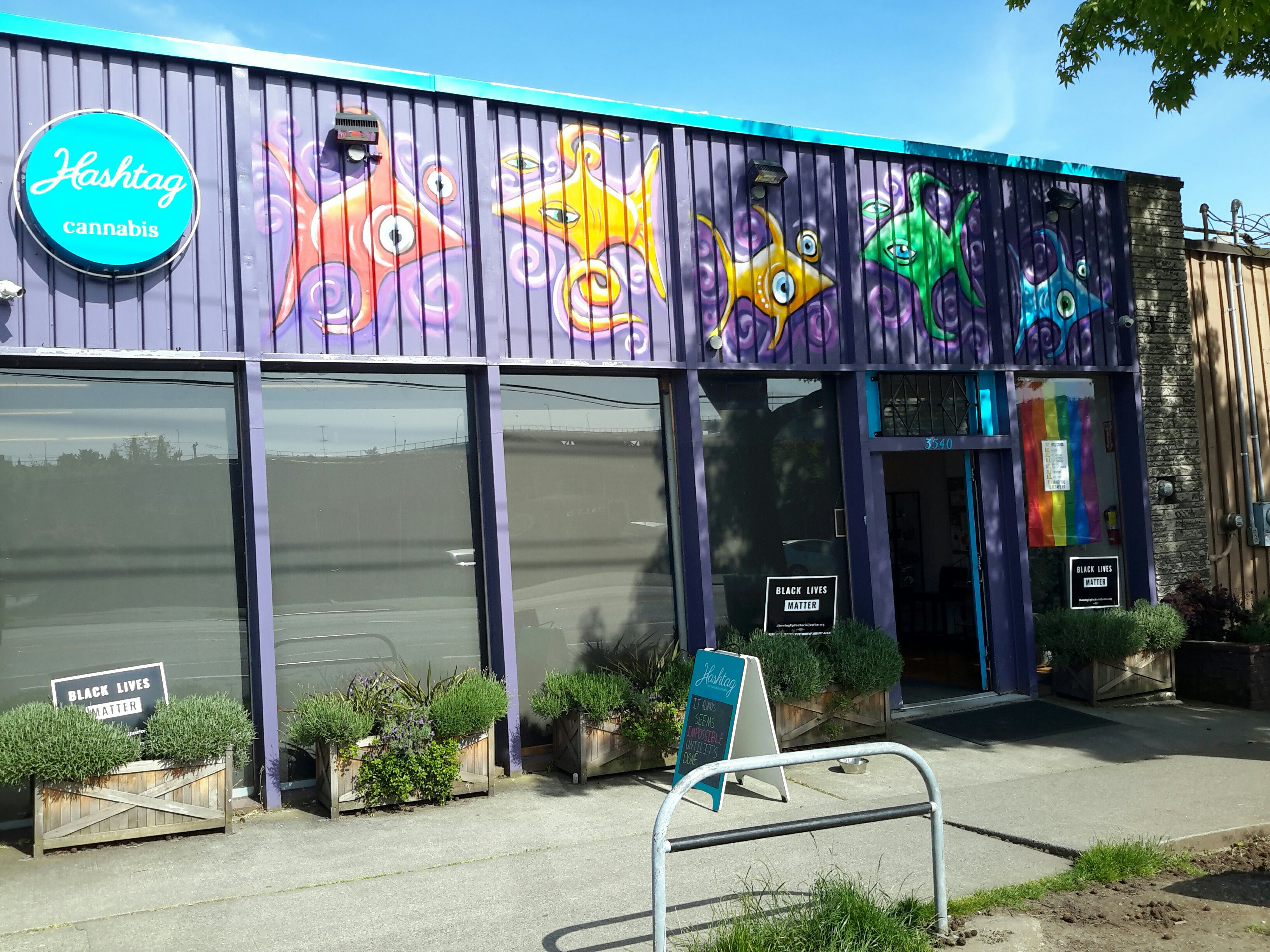 This cafe was appealing to all demographics – with signs supporting Black lives, gay banners, and those who wanted to indulge in recreational canabis…..oh yeah, they also sold coffee!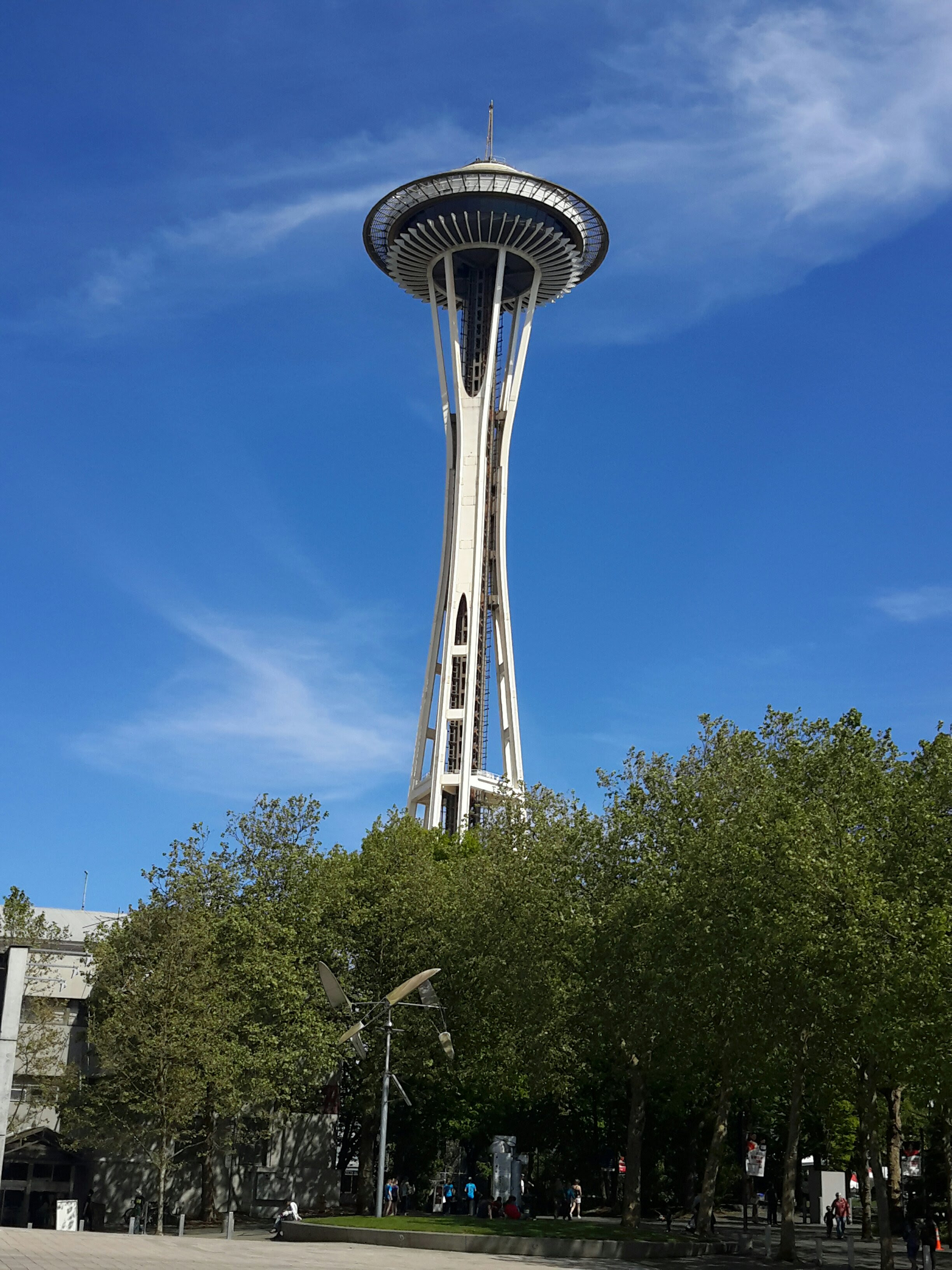 You can't go to Seattle and not take a photo of the Space Needle.
The Fremont troll under the bridge…..and yes, J has his head up the troll's nose. Sigh.
Heading home after our big day exploring Seattle, we stopped for happy hour beers and Chinese appetisers. The bar had this huge jukebox and J just had to check it out. Was disappointed to find the songs hadn't been updated since the 90's!